13/03/2016
Despite of the fact that the numer of busses in Bologne has been increased, it is still not easy to use public transport in this city, which is going to be visited by over 250.000 people these days to see Cosmoprof and Cosmopack fair. The lines to the taxis are also gigantic.
Thus Poland has taken care of those who would like to get from the Bologna Centrale railway station to the exhibition centre (main entrance Piazza Constituzione) by a comfortable bus.
From 18th to 21st March, 9-11 and 18-20 there will be a special bus shuttling with a well visible advertisement of Poland as a partner country of Cosmiprof fair. The first drive will be run on 18th March at 9.00 by Bologna Centrale railway station. During a pleasant trip our hostess will invite you to visit Polish exhibitors and will inform you about our information point in the Country Pavillion 29, booth 29 A36-B35 A.
Visit us!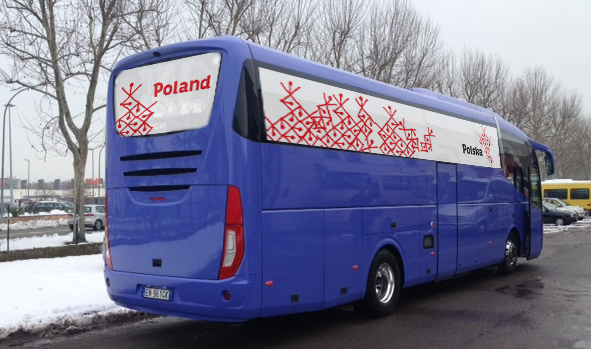 You can find some more news on our Facebook profile: